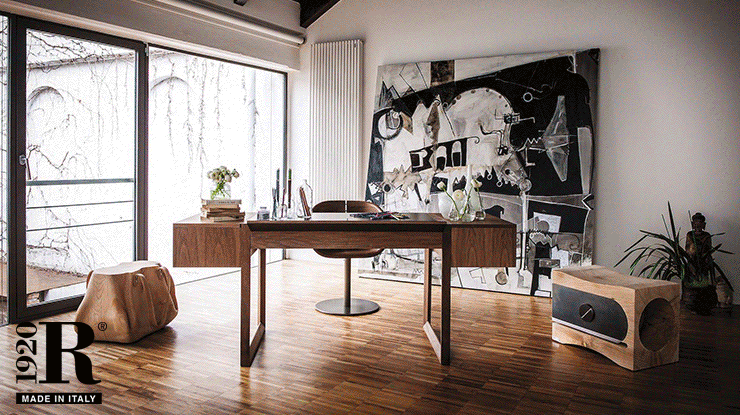 Today Riva 1920 can boast a working relationship with over 100 designers who try to give tangible "form" to the wonderful material that wood is and, with that aim in mind, a third production unit for technologically advanced processes was opened in 2013.

"To produce with honesty in order to hand down our furniture to future generations, constructing articles that defy time and fully respect our surroundings", this has been the idea that has guided and motivated all Riva 1920's day to day actions and decisions for almost the past 100 years, always faithful to its principles. It is an idea that defines the company as a producer, built on a foundation of traditions, culture, creativity and innovation.

Love of nature and the quest for an enhanced quality of life define the pulse of this company, where craft skills and values combine with cutting-edge technology and where design and attention to detail meet to create something truly special, unique and timeless.