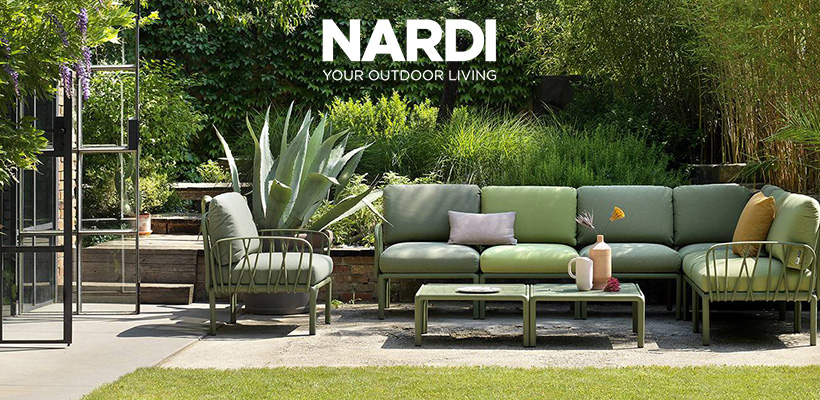 The collection of furniture Nardi outdoor is characterized for its vivid colours and the handiness of items.

An elevated level of Made in Italy quality and the constant search of aesthetical and the technological innovation are the essential strong point of the business philosophy.

Nardi designs and manufactures designer outdoor furnishings for various settings and styles, providing well-being and relaxation for its customers

The polypropylene, a top-quality thermoplastic resin, is batch-dyed and anti-UV treated, which means the product colours remain unchanged, perfectly bright and full even if they are exposed to atmospheric agents and saline environments for prolonged periods of time.

Combined with other materials such as aluminium, synthetic fabric, padded upholstery and glass, playing the starring role in Nardi collections, which also stand out for the extensive range of colours available as standard.

With the artful hand of the designer Raffaello Galiotto contribute to the creation of tables, chairs, armchairs, stools and collections for the garden that turn into genuine sophisticated open-air lounges, the perfect blend of styling impact and functionality.