MODOLUCE suspension lamp DISCOVOLANTE LED DIMMER TRIAC Ø 60 cm (Plissé - Fabric)
Price:

€ 1.140,70

Discount 15%

€

970,00

Freight costs:
Brand:
Designer:
Paolo Grasselli
Version:
Plissé
Material:
Fabric
Delivery:
4-5 days if available (+info)
Availability:

To order

Quantity:
Description
Let yourself be hypnotised by the perfect shape, Discovolante Modoluce is a circle of light embellished with a fabric belt. Because beauty and functionality are best expressed through the essential. Integrated LED 23W 3628lm 2700K, dimmer TRIAC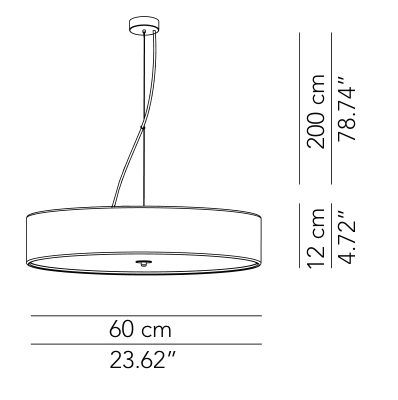 Indicate the code of the fabric to choose from among those proposed below in the notes field of the cart.
Plissé