MODOLUCE suspension lamp CIRCUS Ø 100 cm (Wool - Fabric and opal plexiglass)
Price:

€ 2.818,20

Discount 15%

€

2.395,01

Freight costs:
Brand:
Designer:
Modoluce R&D
Version:
Wool
Material:
Fabric and opal plexiglass
Delivery:
4-5 days if available (+info)
Availability:

To order

Quantity:
Description
A maxi-format suspended lamp that embraces the space with its generous dimensions. Circus Modoluce provides light and style, while also offering a sound-absorbent function. Bulbs not incldued: 4 x E27 105 W HES. Available on request in the dimmable version and with integrated LED 2700K, 3000K or 4000K.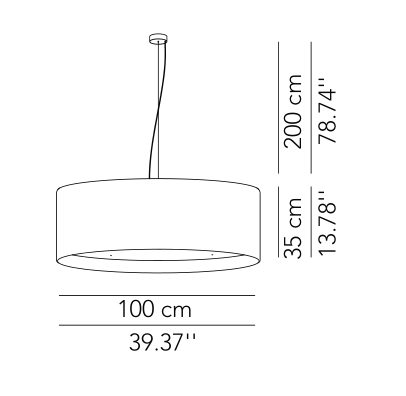 IIndicate the code of the fabric to choose from among those proposed below in the notes field of the cart..
Wool